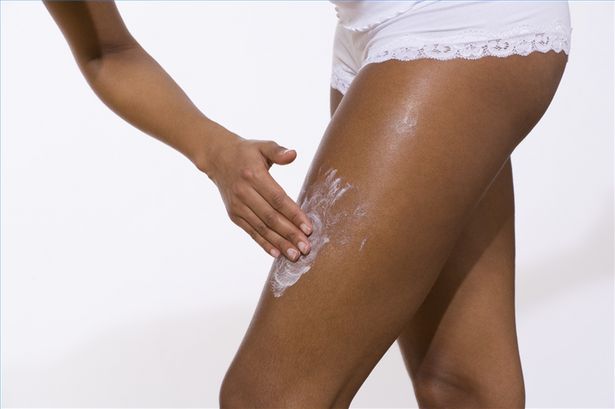 Waxing is a method of hair removal that pulls the hair from the root. It can take weeks before the hair grows back, thus a lot of people prefer it over shaving.

However, some people have a very low threshold for pain that waxing can be an uncomfortable experience for them. But, there are other painless alternatives to waxing such as laser hair removal and hair removal creams.
Laser hair removal is an effective method of permanent hair reduction whereby the majority of undesirable hairs will be destroyed over a course of treatments and will not re-grow. Potentially, a smaller percentage of finer or light vellus hair which is very hard to treat can persist however this is usually hard to see and very soft to the touch.
Meanwhile, hair removal cream is another great alternative to waxing because it is totally painless. The active ingredients target the hair shaft for effective hair removal and smoother skin. The skin must be completely clean and dry before applying the cream. It must be liberally applied, and can be massaged with the fingertips to ensure that all sides of the hair is completely covered.
However, unlike our Nad's Original Gel which is made of natural ingredients, hair removal cremes or depilatory creams have to be very alkaline to dissolve the hair. They can sometimes cause irritation to very sensitive skins.
Thus, Nad's has two types of hair removal creams to cater for our consumers who have sensitive skin and prefers a painless alternative to waxing.

1. Nad's Sensitive Hair Removal Creme is specifically formulated with soothing agents such as honey & chamomile to form a protective skin barrier, whilst the active agents target the hair shaft for effective and smooth hair removal.
2. Nad's Facial Hair Removal Creme (currently available in UK only) is easy to use anywhere, anytime. Nad's Facial Hair Removal Creme is specifically formulated with soothing agents such as almond and calendula oil. The pain free creme dissolves hair in minutes leaving skin silky smooth.

Do you prefer depilatory creams over waxing? Have your tried any of our hair removal cremes? Let us know your tips and experience about painless alternatives to waxing.