In a bid to halve homelessness by the year 2020, Sue Ismiel, founder of Nad's hair removal products participated in the 2013 CEO Sleepout for St Vincent de Paul Society.




2013 CEO Sleepout – St Vincent de Paul Society venue.

After experiencing a night in the cold, Sue states, "The real life stories from people who have experienced homelessness and the feeling of sleeping out in the cold will stay with me a long time to come.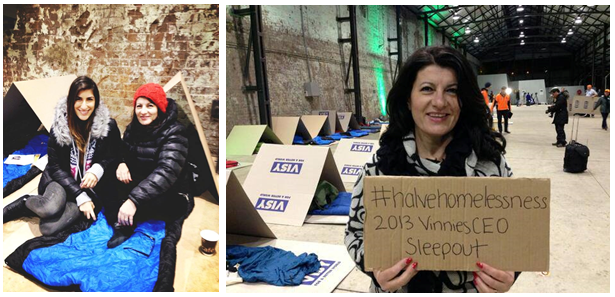 ...read more