There truly is a first for everything! This week, Mum and I spent endless hours with the Olive Young team, making an impact for the local women, collaborating with beauty bloggers and helping in ways that we couldn't have ever imagined!
Our first event with Olive Young was a first for Mum and I. We helped make handmade sanitary pads. Yes, pads! You may be wondering why? Well, we teamed up with the biggest health and beauty company in South Korea, Olive Young, to support disadvantaged girls who unfortunately cannot afford to buy sanitary pads of their own.
Though it may seem like something women can work around, having proper pads can really make a difference in a female's way of life. Not having access to sanitary pads has negative impacts on other factors of a girl's life in South Korea, affecting their long-term health and even their education.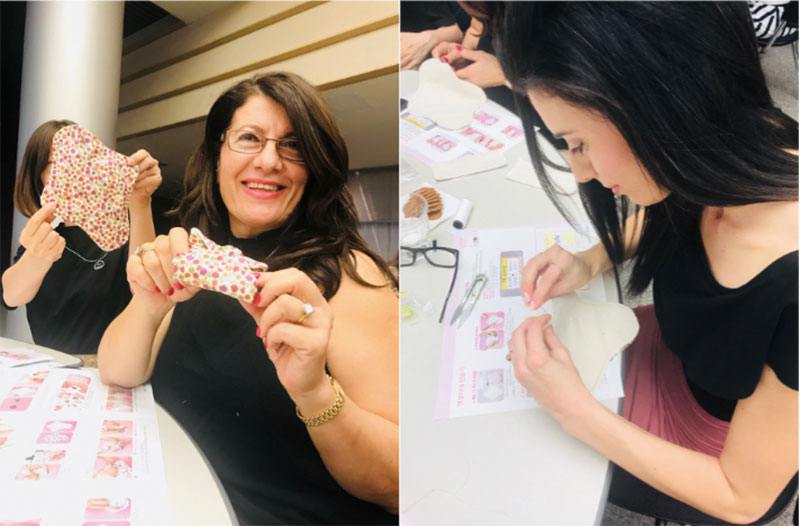 During our time crafting sanitary pads, Mum and I learned so much about the struggles some women face and realized we were a part of something that held a much deeper message.
Sanitary pads are not a luxury, they're a necessity.
Along with helping make sanitary pads, Nad's donated beauty gift bags that included our very own Nad's Hair Removal Sensitive Wax Strips to these girls. We were so happy to have made such a difference for local women in just one day!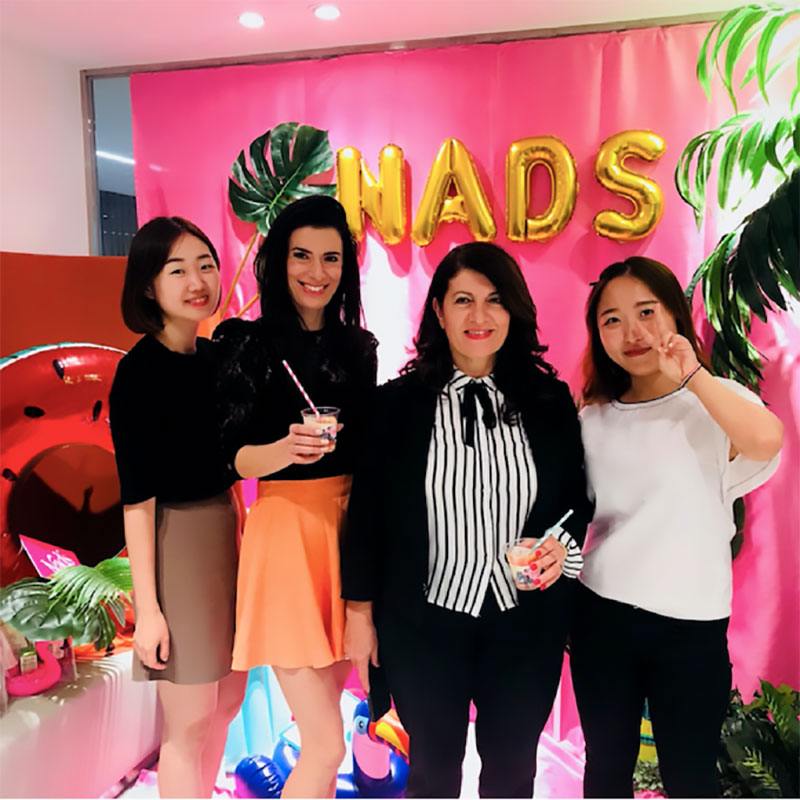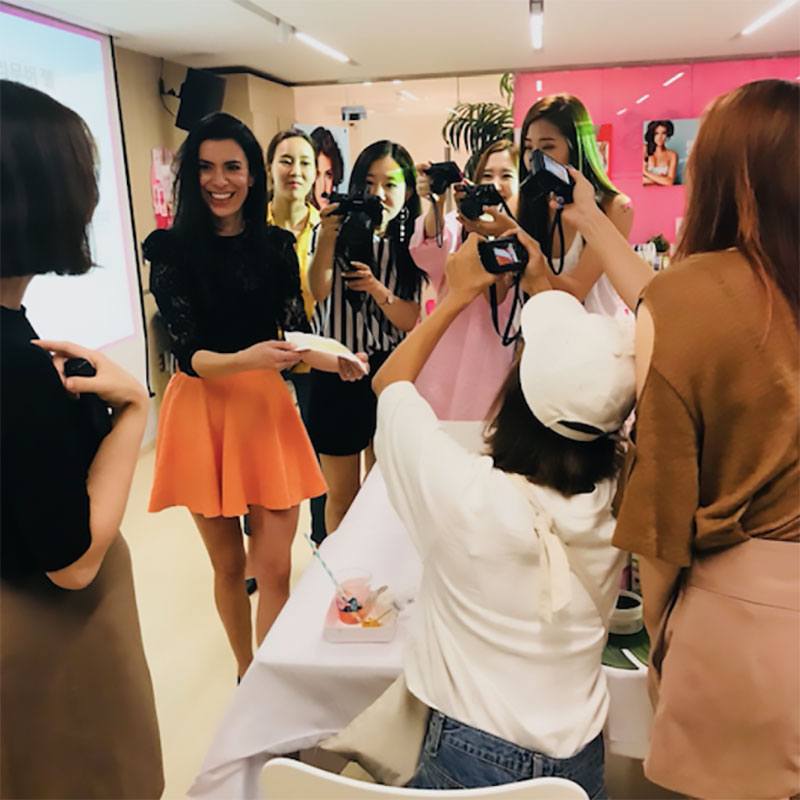 Our second event with Olive Young gave us the opportunity to team up with beauty bloggers and VIP customers to share #TheNadsImpact! We participated in a beauty class where Mum got to share her entrepreneurial story and where all the beauty experts got to play with our products. It was nice to see the ladies even more excited about our products after giving it a go themselves!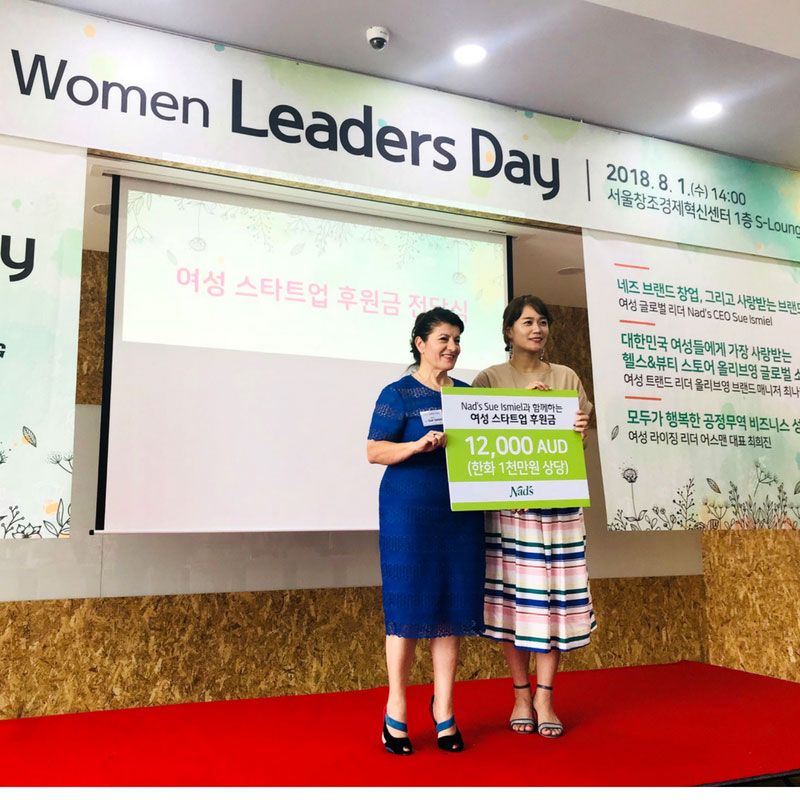 Our last event was the most inspiring of all. Mum was in her element today, sharing her success story, learnings, achievements, challenges and both personal and business experience over the years to around 100 university students and start-ups at the Women Leaders Day!
As Mum says, "with success comes the obligation to give back…" so it was great to see Mum select and donate 12,000 AU dollars (10 million ₩) to a lovely woman by the name of Michelle Kim. The donation will help Michelle continue to drive her business to the next level!
"with success comes the obligation to give back…"
There were five companies in which Mum had to choose from leading up to the announcement of Michelle being the winner! Mum felt an instant connection with Michelle and her heartfelt story of creating a product for her baby. Michelle designed and created high-quality baby products, such as bibs and nursing covers with multi-purpose use, for the comfort and safety of both baby and mum.
For more info on Michelle's business go to www.maihue.co.kr.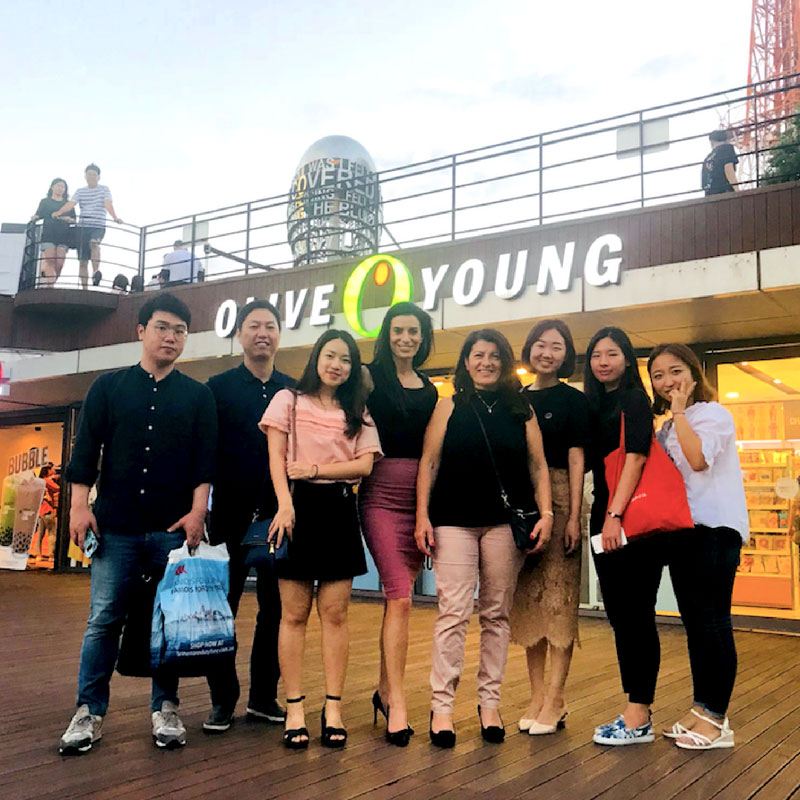 Our trip to South Korea was all about women empowerment and the energy lasted our entire duration. South Korea was such a memorable experience for us. We were so excited to have left such an impact on the women there and so grateful for them sharing their enduring culture of peace and harmony.
Natalie Ismiel