Waxing gives you long lasting results because the hair is removed in its entirety from the roots.
This means a new hair must grow in its place which takes weeks. Your skin will be left with new, soft hair as opposed to the hard stubble you get with tweezing, shaving and trimming.
The Benefits of Nose Waxing
It lasts longer because it pulls the hair from the roots
No cuts or nicks that can leave you with scars, especially if you are susceptible to skin discoloration even for a minor cut
For many, waxing makes the hair grow slower and finer
Waxing produces smoother results because hair is pulled from the root
Waxing will make your skin feel smoother longer without feeling itchy, because of slower hair regrowth
Contrary to popular belief, waxing is not always painful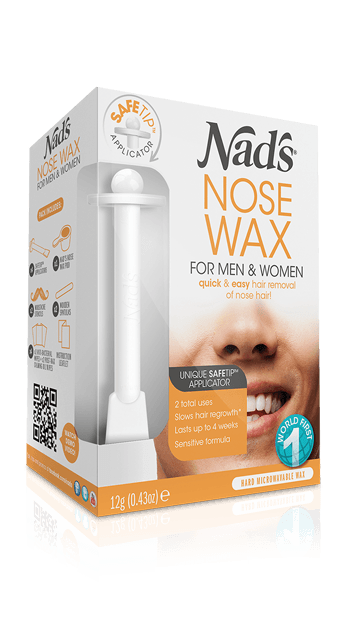 The complete DIY nose wax for men and women. This world first product allows you to easily and effectively remove unsightly and embarrassing nose hair. The specially formulated sensitive hard wax can also be used to remove blackheads from the nose surface!