Due to a change in European legislation, Nad's has been forced to remove any print referring to animal testing off our packaging. Animal testing and animal cruelty is a big NO NO with us here at Nad's in fact the product that started it all, Nad's Natural Hair Removal Gel is 100% all natural ingredients!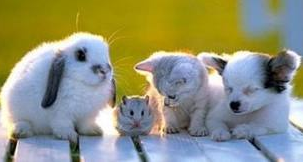 ANIMAL TESTING POLICY
Sue Ismiel & Daughters (SI & D) can proudly declare that its products are not tested on animals. SI & D has maintained its policy on no animal testing since its inception and will not conduct or commission any animal tests on any product at any time during or after development or launch of the product.

To stay up to date with the latest Nad's product news visit our Facebook page or follow us on Twitter!
Join #nads on Instagram!