Hey there, waxing enthusiasts and smooth-skin seekers!
From its creation by Sue Ismiel in 1992, Nad's Hair Removal Original Gel Wax was revolutionary. Imagine a world where you didn't have to mess around with heating waxes or shaving cuts. Nad's Gel wax was ready to go, straight out of the tub, no warming required. Talk about a time-saver!
But it wasn't just about convenience. Sue knew that treating your skin with care was crucial. So she created a product in her kitchen that included natural ingredients like beeswax, molasses and soothing agents that would be gentle on her daughter's sensitive skin.
Decades have passed, trends have come and gone, but the Original Gel Wax remains a superstar in the Nad's Wax lineup. You might be wondering, "What's the secret behind its everlasting popularity?" Well, let us spill the beans:
The gel is simply for anyone to use. It glides on smoothly and sticks to your hair, not your skin.
Nad's gel wax boasts a natural ingredients list free from artificial fragrances and harsh chemicals.
The icing on the cake is: versatility and convenience! The heat-free gel isn't picky about where it works its magic. It's a multitasker that can handle legs, arms, underarms, facial hair and even delicate bikini areas.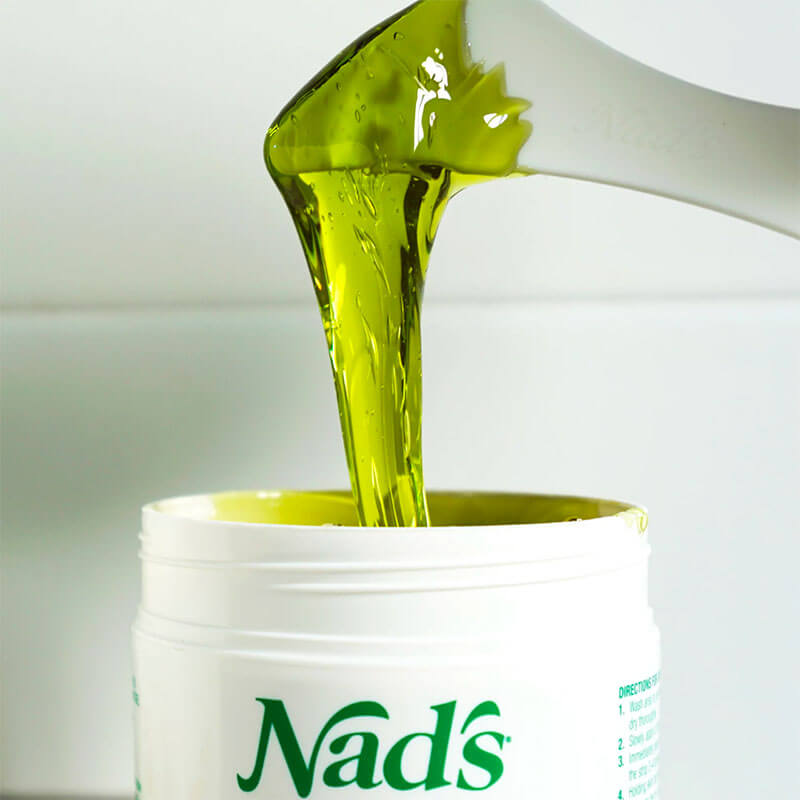 With time, Nad's Wax has earned a solid reputation for delivering top-notch hair removal products.
The Original Gel wax has become a tried-and-true favourite among loyal customers.
It's not just a wax; it's a trusted companion that gets the job done, leaving you feeling confident and fabulous. The OG formula can be found in other Nad's products, like the Nads Hair Removal Precision Eyebrow Wax Wand.
So, there you have it—the tale of Nad's Wax, Sue Ismiel's brainchild. From a Mother's love for her daughter to a global sensation, this brand has truly left its mark on the hair removal world. Next time you're looking for a hassle-free and effective way to banish those pesky hairs, remember Nad's Wax and its superstar Original Gel Wax. Smooth skin awaits, my friends!