Sue Ismiel is on the road celebrating the launch of her new Nad's Hair Removal Nose Wax for Men and Women, beautifying our radio hosts one at a time!
So far radio hosts Jonesy and Amanda from the popular WSFM 101.7 Radio show in Sydney and Liam and Robbie from Brisbane radio show 96.5 have had the pleasure of feeling the specifically formulated warm wax up their noses!
Who will be next???...stay tuned to our Facebook, Twitter and blog pages to find out!
With WSFM- 101.7 Radio Hosts (from left) Jonesy and Amanda.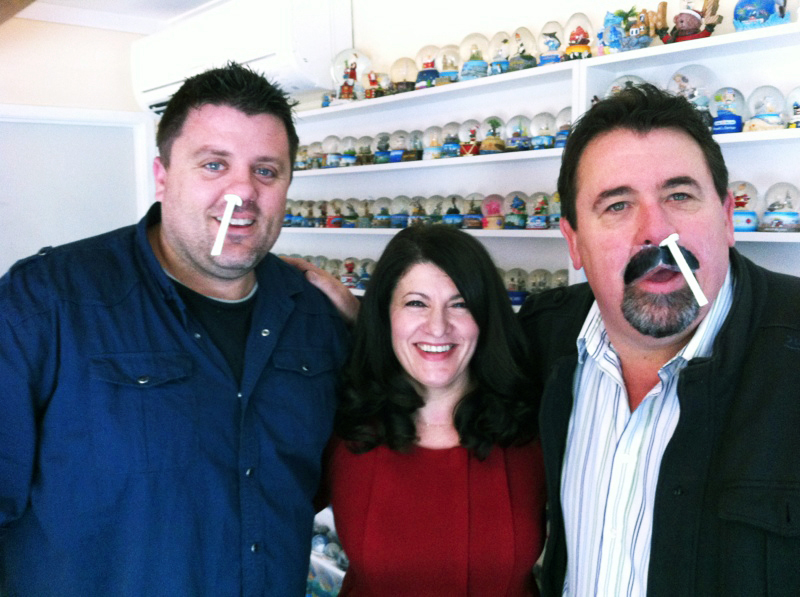 With Brisbane Family 96.5 Radio Hosts - (from left) Liam Renton and Robbie Parkin.