Waxing at home? It's essential you exfoliate first.
Why? Exfoliation removes dead skin cells and debris, clearing the way for the wax to really grip the unwanted hair and remove it efficiently and thoroughly. What's more, it is the best way to prevent ingrown hairs from appearing. Exfoliation also ensures a smoother-than-smooth result by boosting skin circulation, supporting cell regeneration and improving skin tone. And if you're tanning for summer, exfoliating and waxing prior to applying tan will ensure a smoother, streak-free golden glow.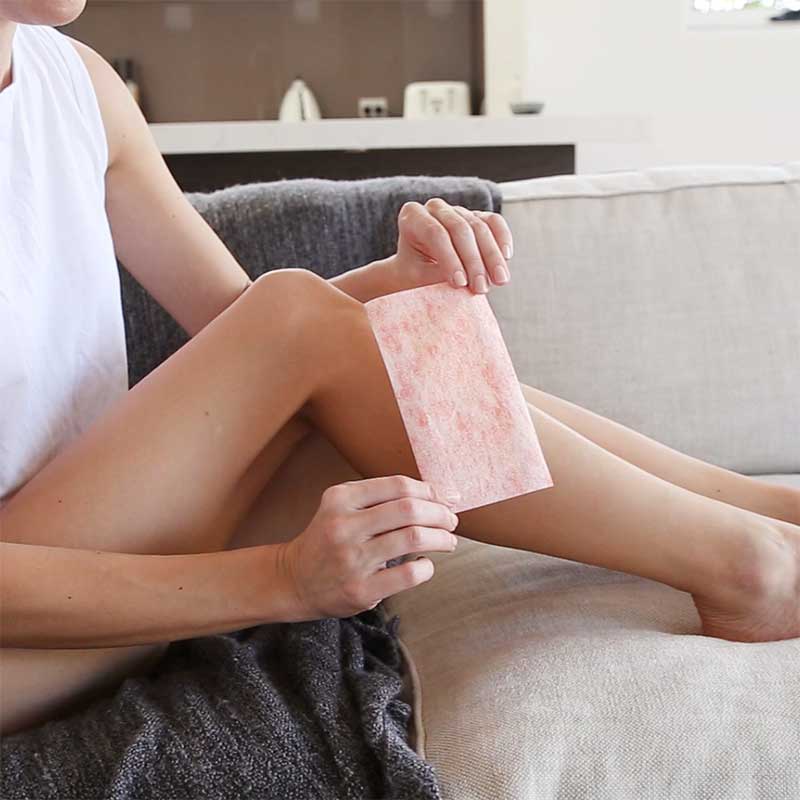 You can choose from either chemical exfoliation, using a product that relies on Alpha or Beta Hydroxy Acids or enzymes, or mechanical methods, such as a loofah, scrub, or salts. But why would you, when Nads hair removal makes it so easy for you?
The two-in-one Ultra Smooth Exfoliating Wax Strips feature a coarse exfoliating surface on the outside, which works to remove dead cell and debris build up, effectively preventing ingrown hairs. Inside the strip, you'll find wax that's formulated with a strong grip to grasp and remove hair even as short as 1.5mm. This means you can look forward to waxing and hair removal that lasts longer and a smooth base for tanning products.
Six Easy Steps to Smoother Skin for Summer
Always exfoliate before waxing, or save time by using Nad's Hair Removal Ultra Smoothing Exfoliating Wax Strips.
Be sure to moisturise skin after waxing.
Never wax and apply fake tan on the same day – wait for 24 hours for your skin to settle.
Only ever apply fake tan to clean, smooth skin that is free from products like moisturiser
Moisturising with an unscented product a few hours after applying fake tan (once the formula has had a good amount of time to dry) will help your tan develop beautifully.
Moisturise after each shower to maintain that golden glow and keep your skin beautifully hydrated throughout summer.