Want to know the first rule of waxing body hair?
It's simple: always exfoliate first. A well-timed scrub has plenty of benefits. It removes dead skin cells that block the hair follicle, the cause of très undesirable ingrown hairs.
Exfoliating also boosts circulation, encourages cell regeneration and improves skin tone and appearance.
There's nothing new about the concept of exfoliation. Ancient Egyptians were wise to its benefits, with Cleopatra and her crew using abrasive masks before waxing with a homemade mixture made from beeswax. Meanwhile in Europe in the Middle Ages the exfoliant of choice among medieval beauty buffs was tartaric acid found in wine. Today, it's much better (and easier) to grab your favourite exfoliant and save your wine for Friday night!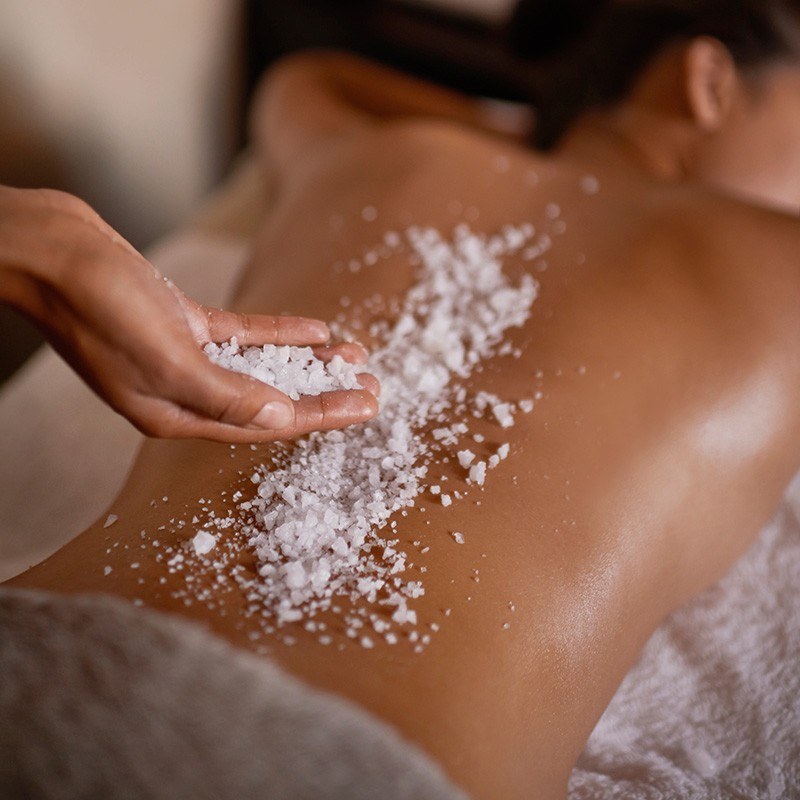 There are two types of exfoliation you need to know about: mechanical and chemical. Mechanical exfoliation is a the physical process of scrubbing skin with an abrasive, like adhesive exfoliation sheets, crushed apricot kernel, sugar, salt, pumice or a loofah. Chemical exfoliation uses ingredients like salicylic acid, alpha hydroxy acids (AHAs), beta hydroxy acids (BHAs), or enzymes to act on the stratum corneum, or the outer layer of dead skin cells.
Here are three things to remember when exfoliating to prevent ingrown hairs:
Don't use microbeads. The planet's oceans will thank you.
Exfoliate BEFORE waxing, not after a wax when your skin will be sensitive.
Sunburnt? Forget it. Don't exfoliate irritated skin.