As Earth Day approaches, it's the perfect time to reflect on our relationship with the planet and how we can do our part to honour and protect it.
The ways in which we can do this is by being aware, and understanding that we can all play a part. Something as simple as embracing our natural beauty can be a big step in helping us to live more sustainably.
Many of us have grown up with the idea that beauty means covering up imperfections and enhancing our appearance in all manner of ways. While there's nothing wrong with wanting to look and feel our best, it's important to recognise that the beauty industry and the multiple products we use have a global impact on the environment.
Of course, there are a number of ways you can keep the planet in mind while selecting self-care and beauty products…
Support businesses who prioritise sustainable and ethical practices.
Choose products that are cruelty-free and produced in a way that minimises environmental impact.
Choose eco-friendly products.
Look for products made with natural, organic ingredients, and packaging that is minimal, plastic-free, biodegradable or recyclable.
Embrace your natural beauty.
Embrace your body in all its forms and streamline your product choices. Could your skincare routine be simplified? Look for products that have dual benefits.
Embracing natural beauty doesn't mean you have to give up all of your favourite products!
It's about finding a balance and being mindful of the impact our choices have on the planet. We can still enjoy the benefits of makeup and beauty products, but we can also make more sustainable choices by choosing products that are eco-friendly and produced in a responsible way.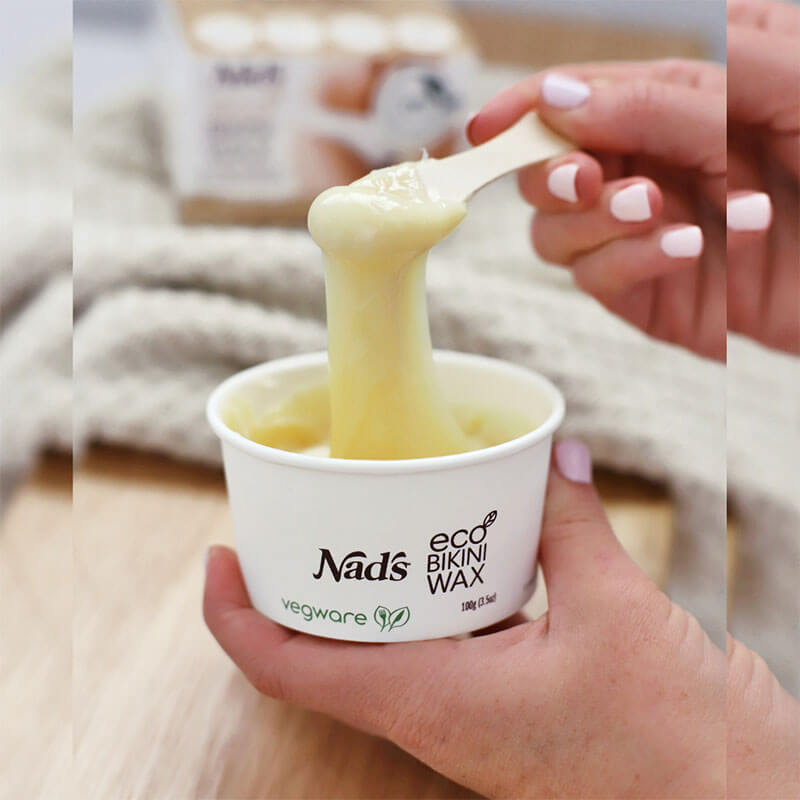 So as we celebrate Earth Day, let's remember the importance of sustainability and embracing our natural beauty. By making conscious choices about the products we use and the companies we support, we can make a positive impact on the planet and feel good about the way we look and feel.
Want to learn more about Nad's products that are kind to your skin and the environment? Check out our brand new eco products including our Nad's Hair Removal Eco Wax Strip Kit and Nad's Hair Removal Eco Salon Wax.
Looking for other natural hair removal wax? Our Naturals range includes Nad's Natural Hair Removal Sugar Wax Kit, Nad's Natural Hair Removal Precision Eyebrow Wax Wand, Nad's Natural Hair Removal Body Wax Strips and more to make your waxing experience easy!