When you're after that clean and maintained feel around the bikini area all year round, Nad's Brazilian and Bikini wax is the perfect solution! We think it's THE must have item for your vanity drawer, so much so, we put together our top 3 tips on how to use it to maintain your bikini area!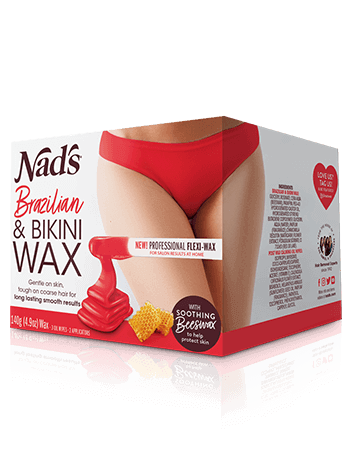 HOW TO MAINTAIN YOUR BIKINI AREA TIP 1
We all have crazy lifestyles so in between waxes use a pair of scissors and keep your hair trimmed down to a length of 5mm or 1/5 inch. That way when you are ready to use the Brazilian and bikini wax, your hair will be at the optimal length.
HOW TO MAINTAIN YOUR BIKINI AREA TIP 2
For special moments with your man, when creating your bikini shape, we've included 4 cheeky bikini shape stickers inside our Brazilian and bikini wax kit to make it easier for you to get the shape you're after. The shapes include love heart, thunderbolt, triangle and the traditional landing strip.
HOW TO MAINTAIN YOUR BIKINI AREA TIP 3
For perfect finishes and to avoid ingrown hairs in between brazilian and bikini waxing, use Nad's Ingrow solution after 24 hours has passed.
Your skin will love you for it!!
To purchase Nad's Brazilian and bikini wax visit our stockist's page.