It might be harder to make it out to the salon these days, but that doesn't mean you can't have smooth skin! Below are our top DIY hair removal products that make waxing at home easy.
1. Nose waxing - The Nad's Nose Wax is a waxing kit that comes with everything you need to remove nose hair easily and quickly. Trimming nose hair may seem like the easy way out, but this only makes the hair shorter (not invisible), which makes hair re-appear sooner. Nad's Nose Wax removes hair from the root, giving you longer-lasting results and smooth nostrils for up to 6 weeks. The SafeTip applicator stops at the rim of your nose and only removes unsightly nose hair, not the nose hair you need.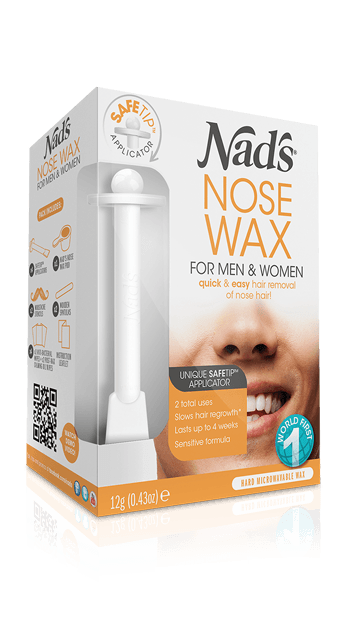 2. Brazilian & Bikini waxing – Going to a salon for a bikini wax may feel like a pampering treatment, but it can get costly over time. Why spend so much, when you can give yourself the same treatment at home multiple times and for a fraction of the cost? Nad's Brazilian and Bikini Wax is our go-to for bikini wax DIY. The at-home kit uses a professional grade hard wax that requires no strips! Apply wait to cool and pull! Easy! Check out our other blog post on How to Prep for a Brazilian or Bikini Wax which includes a step-by-step guide, as well as tips on aftercare for bikini wax.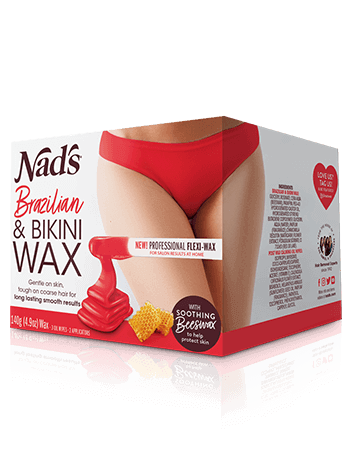 3. Eyebrow shaping – This handy wand not only helps shape your eyebrows BUT can also be used for your upper lip and chin area! The Slim tip applicator allows you to target only the hair you want to remove, which makes it perfect for shaping or cleaning up brows. Nad's Precision Eyebrow Wax Wand also has a mistake-proof formula, which means you can simply wash off the wax with water if you make a mistake.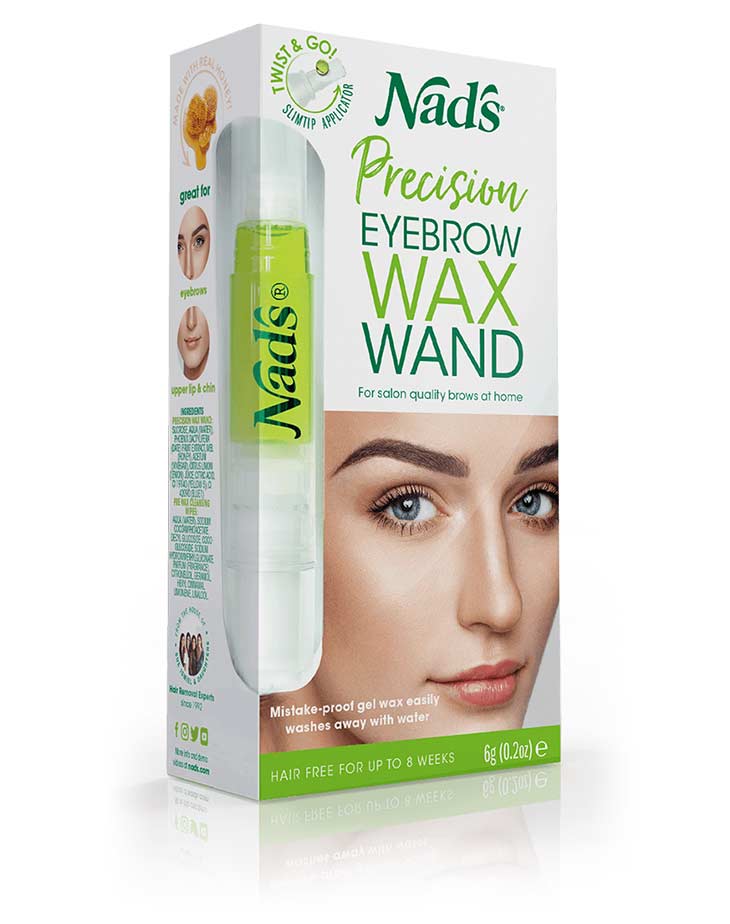 4. All over body waxing – The original hair removal gel developed by Nad's is 100% natural, requires no heat and quickly removes hair for up to 8 weeks! This at-home waxing kit comes with everything you need to wax your face, body, and bikini, including pre-cleansing wipes, re-usable cotton strips and a moisturising and soothing balm. The Nad's Original Hair Removal Gel Kit is out go-to for waxing with salon results at home. No salon appointment necessary!