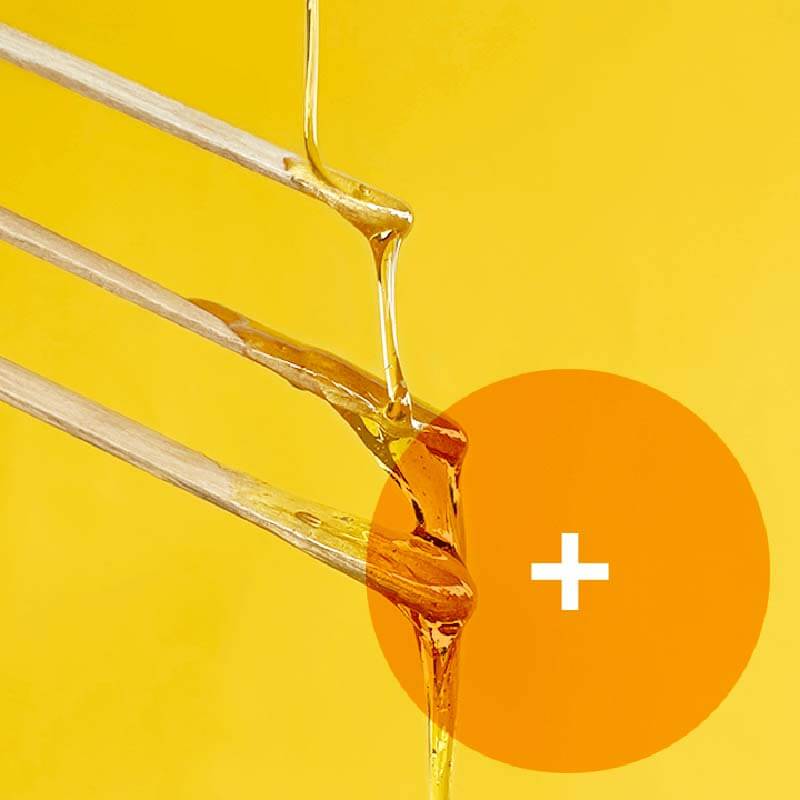 When Nad's was first created, little did Sue Ismiel, founder of Nad's, know that her original natural hair removal gel formula would not only solve her daughter's unwanted hair removal problem, but millions of others around the world! #gonads
Do a little online search and you will find many at-home natural hair removal remedies that are both chemical-free and toxin-free, including sugar waxing and turmeric hair removal. But what exactly are the benefits of these different methods and how do they work?
1. Sugaring
Sugar waxing or sugaring is a traditional method of hair removal which began in the Mediterranean and middle eastern countries. It's made up of simple ingredients including lemon, water, and sugar. Heated together these ingredients form a candy-like consistency and are applied to the skin to remove the hair by the roots. In addition to the natural ingredients, one of the pros of sugaring is that you can re-use the same paste over and over, making it less wasteful. This method although effective for some can be painful and cause sensitivity as the process of kneading the wax along the skin and hair has a bit of an ouch factor! Also, the technique takes some practice until you can see really great results.
2. Turmeric
Yellow spice 'turmeric' has also been used in the beauty space for many years and is especially popular in India, where it originated. When applied to the skin in a paste texture (with again few ingredients… turmeric and milk), it acts as a glue where the hair sticks to and is removed after 20 minutes or until dry. Removing hair with turmeric is can have additional benefits to the skin and is a cost-effective solution. However, it can also be messy and temporarily stains the skin if not done properly—another technique that might be better left to the pros.
3. Waxing
Waxing is our go-to because you can get almost all of the same benefits and it is easy to do at home, for newbies and pros alike! Since Sue's original green Gel, the team at Nad's have continued to work hard on developing, testing and trialling the best natural hair removal options available at your fingertips.
Nad's Natural range of hair removal products are formulated with love and simple ingredients that are good for you and for the planet, empowering you to feel naturally beautiful.
Check out the benefits below:
Naturally Derived Ingredients- Using only a few carefully selected ingredients, we have created a formula that is gentle, fast and effective.
Natural Sugar Wax for the Body Carefully selected 100% natural ingredients including lemon and sugar work together to exfoliate and rejuvenate the skin, leaving your skin looking and feeling radiant!
Natural Wax Strips Non-woven eco-flex material contains more than 90% natural origin wax with 3 simple ingredients to hug every curve of your body to effectively remove unwanted hair.
Eco-friendly Natural ingredients are not only gentle on your skin, but also kind to the planet.
Packaging is 100% recyclable, making our products less wasteful.
The re-usable cotton strips can be washed and used for future waxing sessions.
Strips no longer come packed in plastic wraps.
Synthetic wipes that are often filled with plastics and aluminum harmful to the environment have been replaced with natural soaps and oils for pre and post waxing sessions, leaving skin free of residue and naturally soft.
Instruction booklets and thank you cards are made from FSC paper, meaning forests that employ sustainable practices.
Vegan & Cruelty-free We love our furry friends! Our products are always tested on humans, never on animals. Ingredients are also free of animal products.
Before giving any of these 3 options a go, it's important to do a test patch (especially if you have sensitive skin) on the area where you want to remove hair before proceeding with a full area to see how your skin reacts.
For the best removal solutions at home, find your nearest retailer of Nad's hair removal products: https://nads.com/where-to-buy-nads-hair-removal-products-stockists and follow us on Facebook, Instagram and Twitter for the latest hair removal tips, tricks and giveaways!