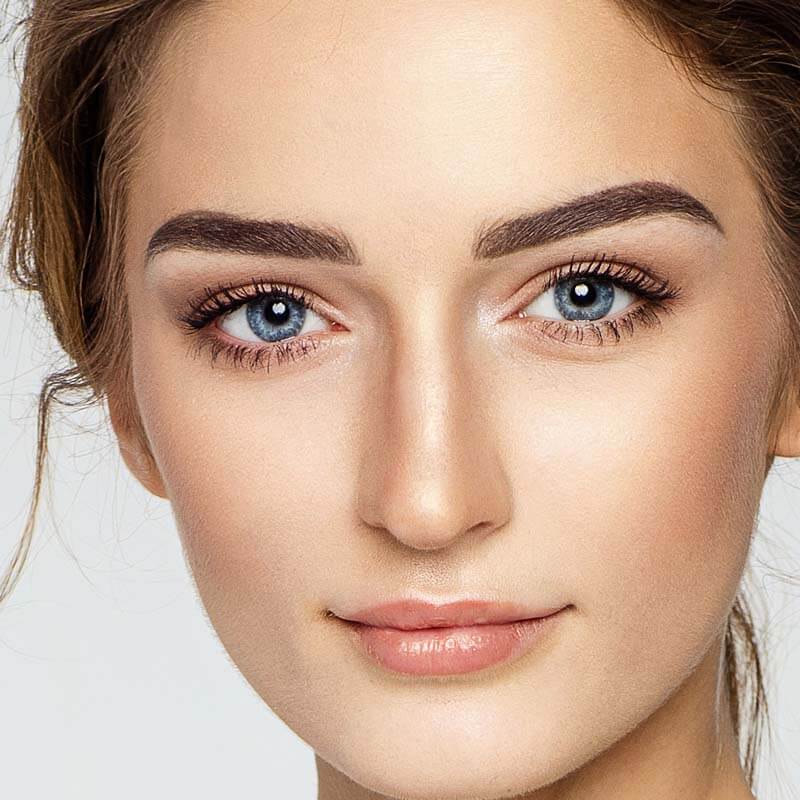 Ditch the Tweezers and the Salon! Waxing your eyebrows at home is easy to do, fast, and gives you long-lasting results.
We understand brow shaping can seem daunting and that's why we've assembled some helpful tips for creating those salon quality brows in the comfort of your home. Follow these simple tips to get the best results.
Prep your skin. Ensure your skin is clean and dry by removing any oils, moisturisers and make-up. This will help the wax grasp the brow hair instead of dirt and oil.

Wax in front of a large mirror, not a hand-held one. This is especially important when shaping your brows because you can take a step back occasionally to see your whole face and check your progress. This will help you to determine whether the shape you're creating is right for your face before you go too far!

Practice using the wax first on a small area of your body. For example, try using your arm so you get the feel of how the wax works. As per instructions with every Nad's product, always test a small amount of wax and wait the required 24-hour period before waxing again. This is to ensure you have no allergies to the wax.

Assess your hair growth. Wax should be applied in the direction of the brow hair growth and removed in the opposite direction. Before waxing, take a moment to make sure you understand the direction in which your hair grows.

Spread the wax evenly. This helps to avoid patches. If using a gel wax, your layer should be even and thin, whereas hard wax should be applied in a thick layer. Always apply the wax in the direction of the hair growth!

Hold your skin taut. Not doing so is one of the biggest rookie mistakes! Use your free hand to hold the skin taut while removing the wax.

Remove the wax in one quick motion. Pull the strip in the opposite direction of the hair growth, as close to skin as possible. Don't pull it in an upward direction, as this will simply pull the skin, not the hair.

Avoid touching the freshly waxed area. This will prevent any oils or bacteria on your hands from irritating the open hair follicles.
Our go-to for DIY eyebrow waxing is Nad's Precision Eyebrow Wax Wand, a slim-tip wand applicator made especially for brow shaping. It's like having a brow bar in your handbag!