Holiday season is upon us and there doesn't seem to be enough time in the day for Christmas shopping, wrapping gifts and tending to your personal needs.
To help check one thing off your pre-holiday checklist, we're sharing the must-have tool and 3 easy tips that'll have you facing the holidays with confidence: the Nad's Precision Eyebrow Wax Wand.
Why? Well, because brows! How you style and shape your brows make all the difference on your face frame. A great set of brows is the first step to post-worthy holiday pictures and this tool makes it incredibly easy for DIY eyebrow hair removal. Here are some tips on how you can achieve salon-quality brows at home: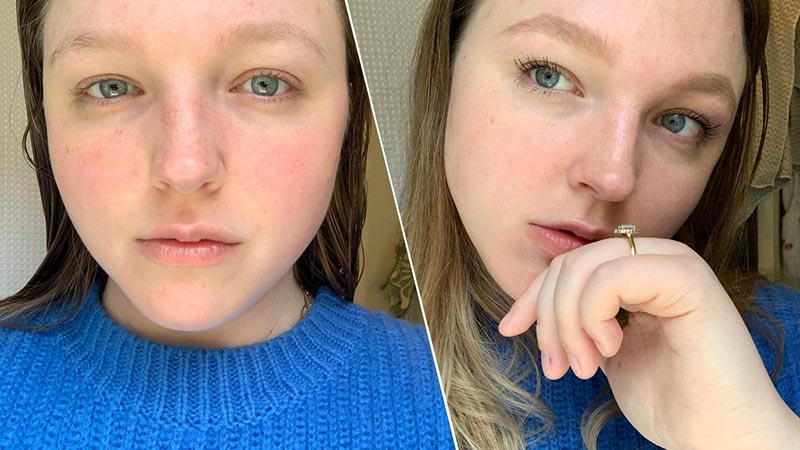 1: Put the tweezers down
Full brows are hot this season, so you might want to think twice before picking up those tweezers. Over-plucking is one of the most common mistakes people make when it comes to brow maintenance. It can take months for your eyebrow hair to grow back, a literal lifetime in brow years. We recommend plucking only stray hairs but proceed with caution!
2: Know your shape
Nobody knows your brows like you do and doing them yourself has never been easier! The Nad's Precision Eyebrow Wax Wand formula is water-soluble, meaning if you put a little too much on your brows or make a mistake it washes right off! Whether you're going for a steep arch or a straight brow, Nad's makes it easy to for you to shape your brows based on your own unique facial features.
3: Make it a routine
Hair growth varies by person but having the Nad's Precision Eyebrow Wax Wand in hand can help save you a lot of money over time as it can perform several wax sessions with just one wand! Not only is it perfect for waxing your eyebrows, it's also suitable for use on other facial areas such as your upper lip and chin. Waxing your eyebrows regularly can result in growing less hair in the long run, so be sure to create a routine based on your hair growth cycle and enjoy fuzz-free results longer.
A great set of brows is the first step to post-worthy holiday pictures
Nad's Precision Eyebrow Wax Wand is the perfect tool to get your brows holiday ready and help you ring in the new decade with your best face forward. Whether you're spending the holidays at home or traveling, using this tool to pamper yourself at home or on-the-go can keep your schedule a little lighter and your wallet, heavier.