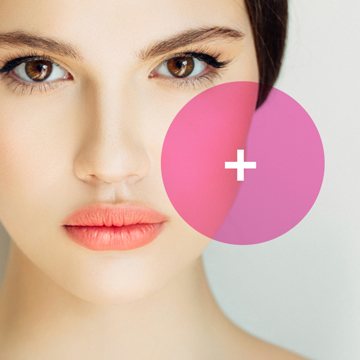 Sensitive skin doesn't have to mean skimping on hair removal, just the opposite in fact when you follow our top sensitive skin hair removal tips!
Sensitive Skin Hair Removal Tips
Always, ALWAYS do a patch test! We recommend it to everyone regardless of the Nad's product they're trying, and it's particularly important if you regard your skin as being sensitive. ALWAYS test on a small patch of the skin your want to treat, as the sensitivity of skin can vary; and follow the on-pack instructions to conduct the test.
ALWAYS follow the on pack instructions. It's smart to read the instructions and precautions before you begin, take particular note of the application and removal instructions with waxes and developing times with depilatory creams – never exceed these times. On Nad's products you'll find instructions and precautions clearly listed on the box or instruction leaflet (if included); or check the How To Use and Precautions tabs on the product pages on this website.
ALWAYS ensure you choose a product that is suitable for the area you want to treat. You'll find this information listed under 'Precautions' on every box of Nad's.
ALWAYS check the ingredients for anything you maybe sensitive to; and choose a product that is formulated for sensitive skin. In the Nad's range, look for pink packaging as these products are especially gentle on sensitive skin; while Nad's Natural Hair Removal Gel, Precision Eyebrow Wax Wand and Warm Wax and are all suitable for sensitive skin.
Finally, get to know what ISN'T normal. Mild reddening and pimple like bumps are common side effects of waxing and are as result of hair being removed from the follicle, and should subside within a few hours. In the rare instance of skin becoming painful or inflamed for a prolonged period, try another method of hair removal.