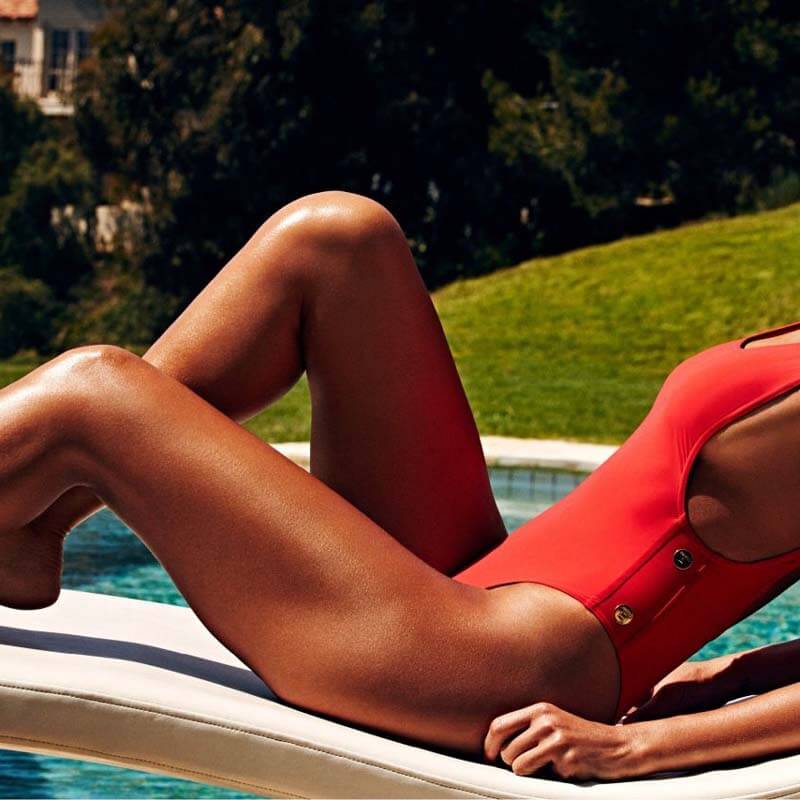 Are you looking to tidy-up the bikini line at home? Or maybe you want to skip the salon appointment and try a brazilian or bikini wax?
Whether you're a first-time waxer or a seasoned pro, you'll get your best results when you follow these 8 simple tips for DIY brazilian or bikini waxing at home.
Have hand mirror close by and regularly check your work while you wax. Standing in front of a full-length mirror is also helpful to ensure you are placing the wax in just the right areas.

Trim the hair you wish to remove to 3-5mm. This is the sweet spot for an effective wax session. Hair that is too short or too long will be more difficult to remove. Trim or grow your hair to this length prior to waxing.

Clean the area. Be sure it is free of any moisturisers or lotions and completely dry before applying the wax. It is also helpful to exfoliate the area at least 2 days before to remove any dead skin cells.

Ensure your wax has the right consistency. If using a hard wax, such as Nad's Hair Removal Brazilian and Bikini Wax, warm your wax by following the how-to on the pack to a T. Hard wax should look like thick honey for best results.

Spread evenly. If using a hard wax, you want to spread the wax on your skin in a thick even layer. If using a gel wax, such as Nad's Natural Hair Removal Sugar Wax Kit, your layer should be even and think. Always spread in the direction of the hair growth!

Hold your skin taut. Not doing so is one of the biggest rookie mistakes! Use your free hand to hold the skin taut while removing the wax.

Remove the wax in one quick motion. Pull it in the opposite direction of the hair growth, as close to skin as possible. Don't pull it in an upward direction, as this will simply pull the skin, not the hair.

Post-care is very important! Steer away from any fragrances or fabrics that can irritate the skin for at least 24 hours and be sure to exfoliate gently at least 3x per week to prevent ingrown hairs.
Ready to get started? We recommend Nad's NEW Eco Bikini Wax for an eco-friendly hair removal wax that is good for your skin and the environment!