Unfortunately the bad news is no matter what beauty magazines and the latest pore cleanser product tells you, you cannot change the size of your pores. The good news is you can certainly prevent your pores from becoming enlarged!

The pores on our face enlarge due to a build-up of debris and oil, this is unavoidable and it happens on a regular basis. If you consistently keep your pores clean by pore cleansing you'll notice your pores looking cleaner and as a result your skin will feel smoother.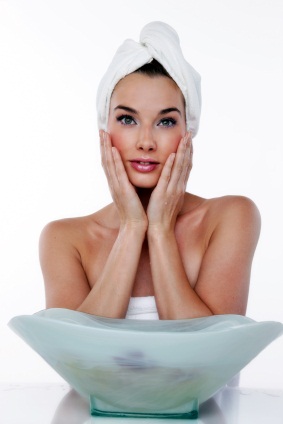 TIPS ON HOW TO PREVENT ENLARGED PORES:
1. Every night, remove your make up from your face . Avoid sleeping with make-up on as it clogs your
pores
whilst you're sleeping.
2. Using a good facial scrub will help to ex foliate your skin, removes dirt, excess oil and dead skin cells.
3. Use a toner designed for your skin type. Toners can refine the skin and make
pores
less visible. A toner is particularly helpful after a scrub or mask because it helps restore the skin's natural balance.
4. Moisturise your skin. Even though
enlarged
pores
are caused by excess oil, you still need moisture in your skin. Choose a moisturiser that's designed for your skin type. If you have very oily skin, choose an oil-free moisturiser.
5.
Prevent blocked pores
on your nose region using
Nad's nose wax
. It doubles as a pore cleanser, apply the wax to the top of the nose by spreading smoothly, wait until it cools and then remove. Stick with deep pore cleansing treatments that are gentle and natural to avoid drying and irritating your skin.