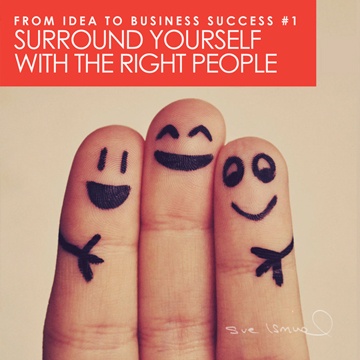 Top Tips for Business Success‬ - I'll share my top 5 tips for taking that great idea of yours and turning it into a successful business!
#1 surround yourself with the right people!
It's important to recognise that you will never be an expert in every area of your business, so it's crucial to have people in your business that you trust to manage those areas. Remember that you are just one person and, as your business grows, micromanaging can have a detrimental effect on your business.
If you are not at the point where you can begin hiring employees, at least aim to outsource areas that you aren't confident with or that are taking up too much time (eg, accounting or web design).