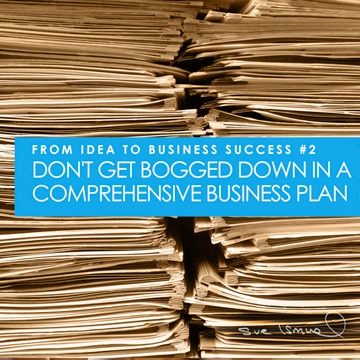 The path to turning an idea into a business can be filled with hurdles, but the secrets to success are often found in the simplest things… and in keeping things simple!
So the second tip in this five-part series of turning an idea into a successful business is this:
Don't get bogged down creating a comprehensive business plan
While setting out clear objectives and direction for your business is a good idea, don't get too wrapped up in writing a 50-page business plan.
Instead, develop a simple one-page summary that captures an overall theme and specifies the three key objectives for each department. Then shift more of your focus and resources towards ensuring that your teams' top three KPI's (key performance indicators) are geared towards achieving the objectives set out in the business plan.
Part of running a business is learning to deliver on time, being creative and responsive to external events, and to do this your plans need to be flexible.
In my experience, the most detailed business plan means nothing if it can be derailed by the slightest change.