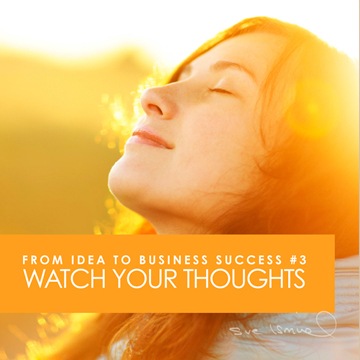 A positive attitude and self-belief play a huge role in success and it's never more critical than at the beginning of your journey from idea to business success.
I know this from my own experience. Starting out, I had no doubt at all that I would succeed in turning my kitchen concoction into a global success story. That was until some well meaning people shed doubt on my dream. These were people I had immense respect for in my life, and for a short time I believed their doubts. But inside was a nagging voice I could not ignore and in spite of the doubters, I chased - and achieved - my dream.
There are two very important lessons I learned from this time, and regardless of where you are along the path of turning your idea into a successful business, I urge to pay close attention to these points.
Visualise what you want and get excited about it! Live and breath it until you become it.
Value your ideas, skills and abilities and don't allow negative, self-defeating thoughts to sabotage your success.
I'll leave the last word to Mahatma Gandhi who said, "Your beliefs become your thoughts, your thoughts become your words, your words become your actions, your actions become your habits, your habits become your values, your values become your destiny."