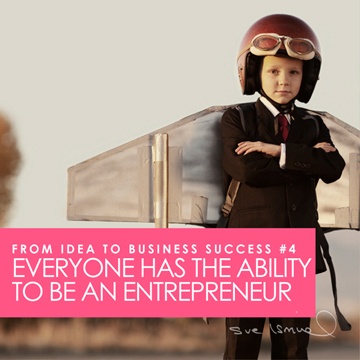 Last year I was invited to speak at Macquarie University's 60th Anniversary conference, Women Management Work. The theme was women in leadership.
As I set about writing my presentation it occurred to me that I would very likely be the least educated person in the room, and how that had worked for me rather than against me as you might have expected
It's not to say an education isn't important, but in my experience and the experience of many of the world's greatest entrepreneurs, passion, creativity, perseverance and drive are far more important to a successful outcome than a university degree or even working in your chosen industry for years on end.
So my advice is to never doubt your ability to become a successful entrepreneur. If you have a great idea, if you believe in it; if you're determined to find away around the hurdles and roadblocks that will challenge you along the way, you have what it takes to turn your dreams into reality and your idea into a successful business.