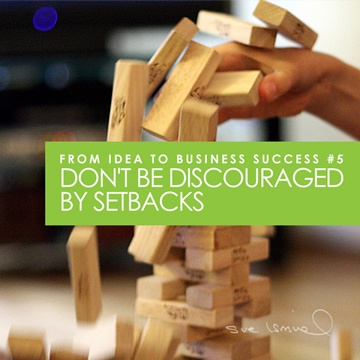 It may seem cliché but there is a lesson in everything, especially setbacks!
When you're experiencing challenges, it may not seem like something to get excited, but my advice is to turn that thinking on its head. Rather than look for the negative and allow doubt to taint your vision, seek the learnings and grow from your experience.
Embracing the many challenges that have come my way has helped me become more creative, flexible and resilient; not just in business, but in life. Some years ago, I took a much-needed 12-month sabbatical only to be called home to find my business in tatters and on the verge of collapse. I realise in retrospect it would have been very easy to walk away from what was left of my business but that was never an option I allowed myself to entertain.
As I worked to put my business back together, I looked for opportunities in every challenge and believe me there were many challenges! But today my business is solid and strong, and much better able to weather the storms that come our way.
Regardless of what you do in business or in life, accept that setbacks will be an important part of the journey and embrace them. And always remember that from struggle comes strength.