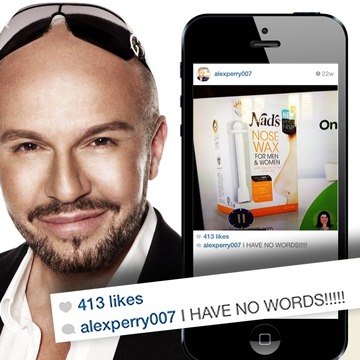 While recovering from jet lag, I received the most delightful email from one of my personal favorite entrepreneurs and designers, the ever classy Mr. Alex Perry! Whilst conducting our weekly Instagram session, we just so happened to stumble on this snapshot of our nose wax!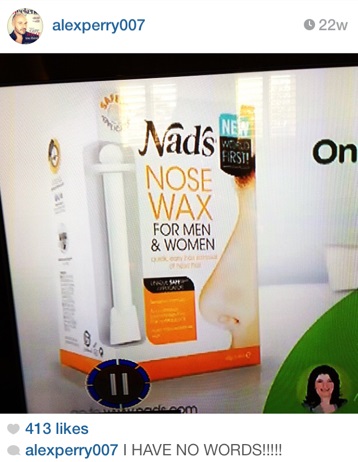 Needless to say, we were pretty excited at the fact that we had shocked one of Australia's most notoriously outspoken voices into having NO WORDS. And it was all thanks to some wax sticks that plug in your nose- who would have thought?! Cheekily, we decided to send him a few packs of the Nose Wax (along with some other goodies) to see if trying it would inspire a few words (albeit colourful!). It sure did! And to my surprise he and his wife have been Nad's supporters and customers from the very beginning.
His email mentioned how happy he is to see fellow generations of immigrants succeed, and how it makes the sacrifices made by our parents and grandparents all worth it. While we only ever see the classy side of Alex Perry now, he too has come from immigrant parents who gave up a whole lot to come to this country, in the hope of giving their kids a better life. That they sure did! His comments remind me of how blessed we are to live in this great country, and I count myself lucky to have had the chance to realise my dreams.
Mr. Perry, you are an inspiration to generations of immigrants all across Australia. It is business people like you who constantly drive me to reach higher and further than I ever thought I could!