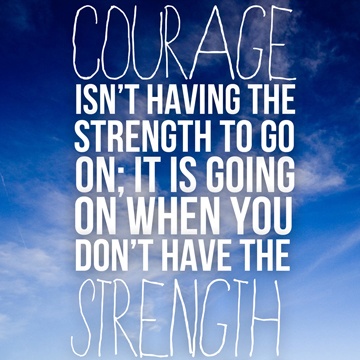 At every turn there is an opportunity – what are you going to do with this opportunity?
Taking on these opportunities require courage and determination. For me, the initial call on my stores of courage came in the earliest days of Nad's product development, when I quit a secure job to throw myself into a world I knew very little about. When I think of defining courage on a less dramatic scale, I think of sticking to your convictions and acting in accordance with your core beliefs. In business – especially new business – this type of courage is really important.
Nad's was doing well in the markets around Sydney but I was determined to extend availability to everyone in Australia - this product was too good not to share.
I remember a call I made to a popular morning program here in Australia, Hi, I'm Sue and I've created this product for my daughter…" After a few additional details she invited me in to meet her. My first meeting with GMA (Good Morning Australia), my newly created amazing green goo and an invitation to record on National Australian TV the next day!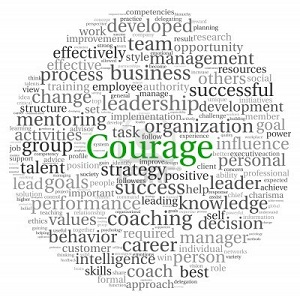 Welcome COURAGE.
My hands were shaking! I was on the set, in front of a camera for the first time and there were lights, people running around doing their jobs behind-the-scenes and I was so nervous, I was just about stuttering.
But then I took a deep breath, the camera light went on and I said exactly the same thing I'd been saying for over a year at the markets and shopping centers. I told the story about me and my family. My sister had come with me and I waxed her eyebrow for an instant before and after'. Then I tried it on her leg – a hairy leg – and, my God! The reaction was incredible. I walked out of the studio to at least 20 people waiting at the door because they wanted a sample. Meanwhile, the phones were running hot, with all 50 lines jammed and people from all over Australia ringing the network reception to complain that they couldn't get through. Then their lines got jammed as well. The producer of the morning show said to me: What have you done? This is unheard of – you've created a monster.'
In the end, there were 3000 orders from that initial segment on-air!
My determination and courage in these moments changed my life and opened doors for Nad's to become what it is today.
Don't let the feelings of uncertainty overwhelm you. I have already taken so many chances to achieve so much and with a little bit more courage, I know there is still so much more I can do.