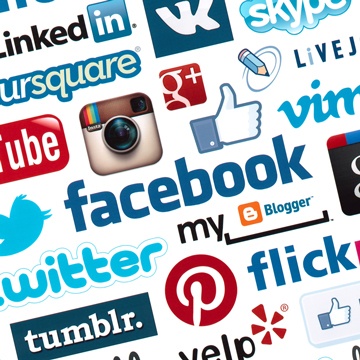 Today's business is run much differently than it was 21 years ago. Last week I chatted live, in real time to consumers around the world, 21 years ago I would have had to write many letters and make lots of phone calls and still could not touch the same amount of people in an hour as I did last week.
Quite some years ago the reach and scope of the World Wide Web was daunting but has proven to be a very positive tool for business. In recent years the frenzy of social media has taken a front foot in brand marketing and an integral part of my marketing communications strategy.

While I am not the guru of the digital world, I understand the need to connect with consumers and grow a network of support and ambassadorship for the Nad's business.
In 2010 I made social media a greater part of the businesses brand marketing. Finding the perfect mix is not something that is delivered to you in a marketing textbook nor found on the web. Each type of business is unique in itself and while social media is a fantastic tool you must have a reason for being there.
Today Nad's Facebook has over 35,000 fans and we're growing strongly. This avenue allows us to instantly connect with consumers, collect insights, offer top tips and information, best practice in waxing, share topical issues and giveaway lots of product for sampling and reviews. My goal is to reach over 100,000 likes before Christmas 2014.
Many entrepreneurial small businesses can use this tool to reach a huge number of people for a fraction of the cost of mainstream media. Launching a new brand, online store, specialty service social media could work for your business.
My top 6 tips to kick start your Facebook pages:
Content is king! Use copy, images and videos that will tell a story for your brand and engage your fan base. People love seeing "behind the scenes" of Nad's headquarters and we love sharing it too!
Engage daily! Encourage your fan base to ask questions about the products you sell and ensure you answer those questions also.
Surprise your followers! We love giving away our products via our social media channels and we always see a spike in our metrics by doing so. This also encourages your followers to write reviews organically about the products you send out!
Customer service has never been more instantaneous! Ensure you respond swiftly to any negative or positive comments and monitor your page for bad language. This will keep your Facebook page "clean" for all to enjoy and also ensure you keep your customers satisfied.
Advertise on Facebook; even with a small budget much can be achieved. Advertising pushes brand awareness and extends your content reach online beyond your Facebook fans.
When you've got all that done you should look to connect further into social media through Twitter & Instagram.