Every hair removal brand worth its weight recommends regular exfoliation for the best hair removal results. But it took the ingenuity of Nad's to combine exfoliating and hair removal in one easy-to-use solution.
World first Ultra Smoothing Exfoliating Wax Strips are an innovative take on the traditional wax strip, with a coarse exfoliating surface on the outside to remove the build up of dead skin and release ingrown hair trapped beneath the surface.
The sheer convenience of having an exfoliator built into the wax strip means that Nad's has eliminated the things that used to stand between you and getting the best hair removal results.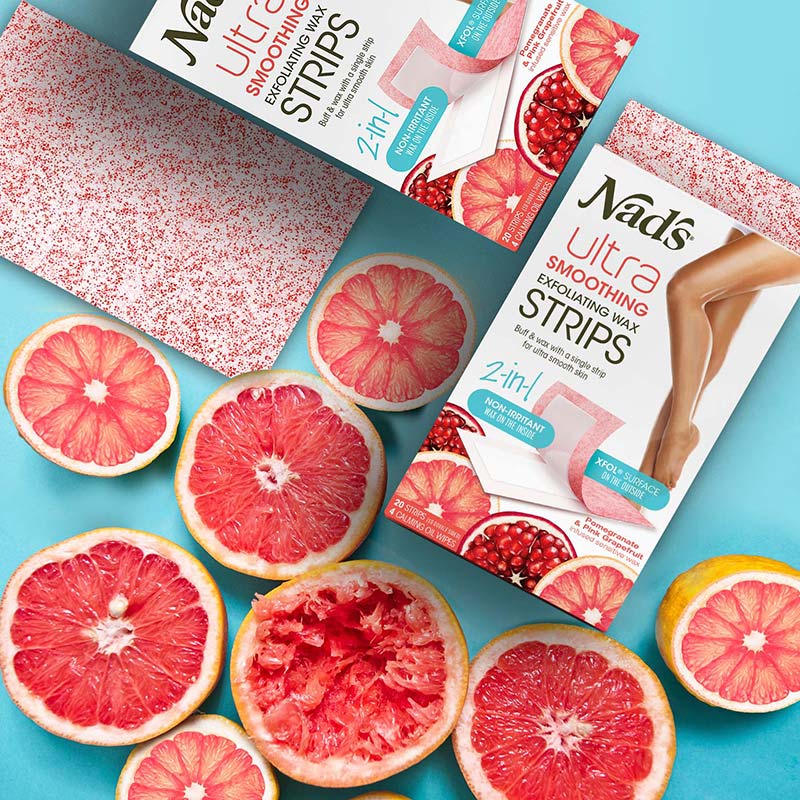 With Nad's Ultra Smoothing Exfoliating Wax Strips, you can say goodbye to:
Ingrown hair and uneven regrowth
Time consuming pre-wax preparation
Expensive scrubs, loofahs and exfoliators
Time spent tweezing ingrown hair after waxing
Short, stubbly hair missed during the waxing process
Making exfoliating easy is just the first step in achieving the smoothest ever hair free skin.
On the inside of the Exfoliating Wax Strip is Nad's most powerful wax yet, formulated with a strong 'grip' to adhere to – and remove – hair as short as 1.5mm… little more than stubble.
The combination of the two steps means you remove even more unwanted hair, and minimise ingrowns and those annoying random hairs that pop through the surface a few days after waxing; regrowth in more even and that amazingly smooth skin!