We can all agree that women love to be hair free! It keeps us smooth, helps us feel sexier and even more hygienic. If being hair free is your thing, then Nad's has a product for every inch of your body!
QUIRKY WAXING ZONES
We all do it, but don't admit to it! So here are the top quirky zones we love to keep hair free!
Toes for when we want to show off a pair of killer stilettos!
Fingers and knuckles, well we want to stay & "lady like" right?
Back of neck for a clean pony tail finish
Nose, no one wants to see your nose hair sticking out, keep them at bay with our newly developed Nad's nose wax
Outer ear, as we age gracefully, this zone needs some attending to!
FACIAL HAIR
This year we've seen a massive eyebrow trend on the runway and on many celebrities. It's called "browsing" and the thicker and fuller the eyebrow the better! Precision shaping is definitely required for this look and with Nad's Precision Eyebrow Wax Wand you'll be able to pin point exactly where you want the wax to be applied and remove easily.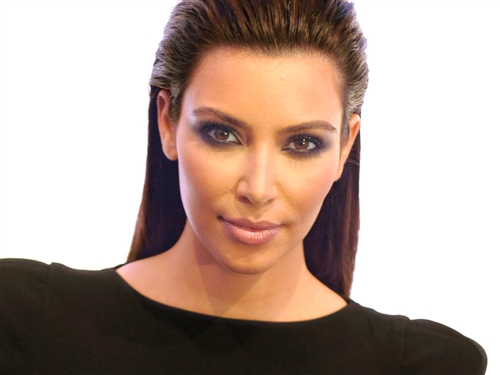 The Nad's Precision Eyebrow Wax Wand can also be used for your upper lip and chin zones.
BIKINI AND BRAZILIAN ZONES
It's always best to be prepared whether it's Summer where you live or not, you never know when you'll need to slip into your bikini or an outfit that's too sexy to mention here! Nad's natural hair removal gel is totally natural and washes away with just water!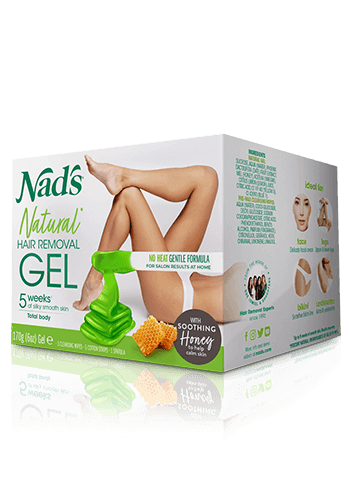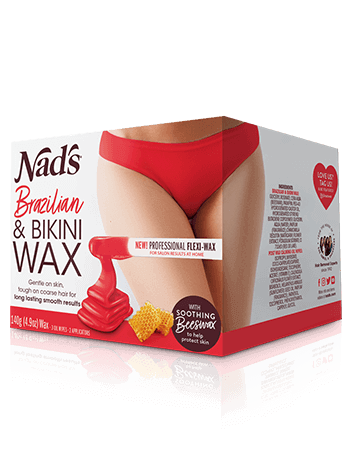 Also available the Nad's Brazilian and Bikini wax has a sensual mango and peach scent and gives clean, smooth results for weeks and best of all no strips required!
LEGS
Nad's natural hair removal gel can also be used to wax your legs! Waxing your legs isn't as hard as it sounds! The more you do it, the more you get a hang of it! The benefits of waxing your legs include, fewer ingrown hair and the benefit of feeling smooth and sexy for much longer!
ARMS AND UNDERARMS
Maintaining the arms and underarm zones can be a pain when you resort to shaving. Hair comes back thicker, the time in between seems like it's shorter and shorter and the constant need to pick out ingrown hair is just a pain! The Nad's body wax strips can be used for all over the body including the bikini and Brazilian zone! The individual strips come ready with wax and can be applied and removed easily!