Brows a little sparse? Don't worry – you can fake it 'til you make it with our simple guide to filling in your eyebrows.
The world loves a bold eyebrow, but not all of us have been blessed with brows as superlatively thick as supermodel Cara Delevingne.
"The right eyebrows can completely change and rejuvenate your whole look," says Natalie Ismiel, Nad's beauty expert. "Enhancing eyebrows can balance the features on your face, making your face more attractive and giving you an instant lift."
Forget expensive and time-consuming methods like microblading, growth serums, tints and hair transplants – it's easy to fake a full brow, if you know how.
With the right tools and technique, filling in the brows is simple.
Before you pick up a pencil, remember there's a fine line between full and heavy. "Natural is the way to go," says Ismiel.
First, you need the right tools for the job. Choose a wax formula eyebrow pencil, "a beginner's best friend," says Ismiel. "Look for a design that's easy to use and speedy." If you don't have a pencil handy, eyeshadow or powder will do.
Use light, feathery strokes to create the illusion of real hairs, then comb through to blend and soften the appearance. When filling in the brows pay attention to your unique facial structure: the natural brow bone, arch and peak.
Highlighting around the brow will help make the brow stand out, says Ismiel. "This can be done with a shimmer or white shadow."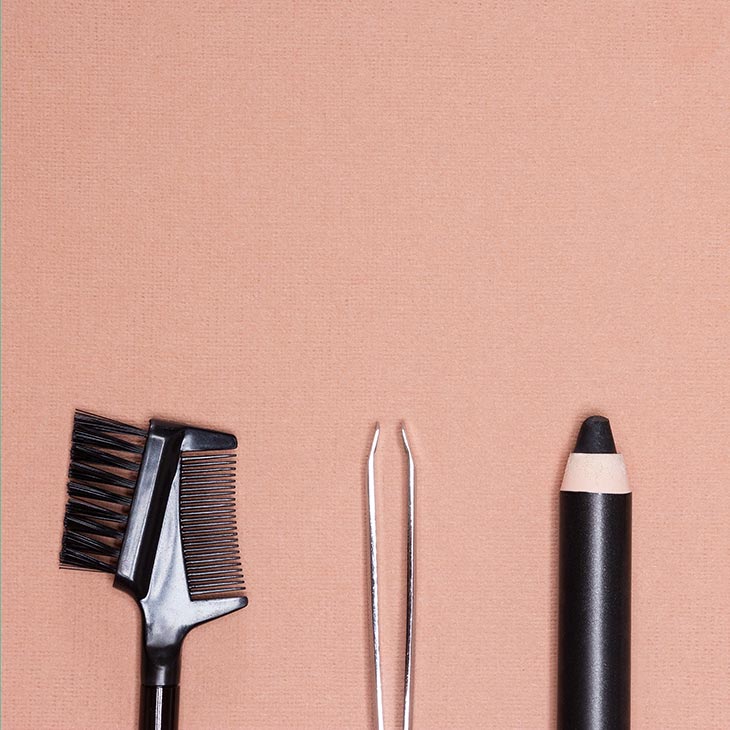 Beware of common newbie mistakes! Eyebrows and hair colour DO NOT need to exactly match…but they should complement each other. "If you dye your hair red, you may look a little odd with red eyebrows," observes Ismiel. "A natural mahogany brown might work better."
More faux pas to avoid:
Get the length right. Don't go too long or too short.
Don't screw up the shape. Too straight or a misplaced arch might leave you looking surprised or angry. Quelle horreur!
Don't apply the colour so thick that it's visible to passers-by. Leave the colouring in to the kids and use a soft touch to achieve a look as natural as possible. "It is ok if they are not 100 per cent identical but not ok if they are two differently shaped brows," says Ismiel.